Reservations will automatically be canceled by the system if payments are not made by the payment deadline.
* Payments must be made before the purchase deadline stipulated in your invoice
CREDIT CARD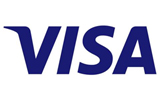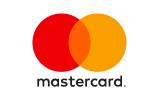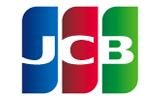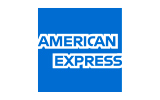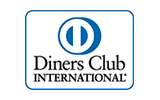 VISA, Master, JCB, AMEX, Diners
(Only the VISA or Mastercard are acceptable if the payment currency is other than Japanese Yen)
* An additional administrative fee incurs card payments

An administrative fee (JPY1,500) is chargeable for card usage

Please read the Cancellation Policy before making payments

Prepaid cards and debit cards can also be used for payment. Ensure to read the FAQ below before proceeding with the usage of these cards.


(Q: Can prepaid cards or debit cards be used?)
To issue receipts for air tickets purchased, please access the Issue Receipt page
PAYPAY (Available to Japan Residents and Payments in JPY Only)

A PayPay account is required to utilize this service.
CONVENIENCE STORES (Available to Japan Residents and Payments in JPY Only)

Payments must be made in cash only.
7-Eleven, FamilyMart, Lawson, Mini-Stop, Daily Yamazaki, Seicomart

* An additional administrative fee incurs for payments via convenience stores

An administrative fee (JPY1,500) is chargeable for payments made via convenience stores

Payments exceeding the amount of JPY 300,000 cannot be made via this payment method

Please read the Cancellation Policy before making payments
To issue receipts for air tickets purchased, please access the Issue Receipt page

Payments at 7-Eleven stores can only be made up to 5 days prior to the scheduled departure date
PAY-EASY / INTERNET BANKING (Available to Japan Residents and Payments in JPY Only)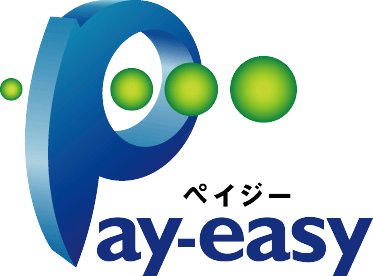 Pay-easy: Payments can be made at ATMs and Internet banks without entering account numbers or payment amounts. This service is available at 370 financial institutions nationwide, including metropolitan banks, regional banks and shinkin banks.

Internet Banking: Banks accepted for remittances are Rakuten Bank, Japan Net Bank and Jibun Bank.
An administrative fee (JPY1,100) is chargeable for payments made via bank remittance

Please read the Cancellation Policy before making payments
To issue receipts for air tickets purchased, please access the Issue Receipt page
AMAZON PAY (Available to Japan Residents and Payments in JPY Only)



Amazon Pay: Payments can be made using the credit card information registered with Amazon.co.jp
* Cards accepted for use are VISA, Master, JCB and Diners only

AMEX is not available on this site even if it is registered in your Amazon account

An administrative fee (JPY1,500) is chargeable for using this service

Please read the Cancellation Policy before making payments
To issue receipts for air tickets purchased, please access the Issue Receipt page
BANK TRANSFER / REMITTANCE (Available to Japan Residents and Payments in JPY Only)


MUFG Bank, Japan Post Bank*
Payments via Japan Post Bank

*

can only be made for air tickets on domestic Japan flights
Bank remittance charges shall be borne by the remitter

Issuance of air tickets will not be processed if payment is made after the payment deadline


(The deposited amount will be refunded)

Combined payment(s) cannot be accepted when there there is more than one reservation
(Payments must be made separately for each reservation)
Please read the Cancellation Policy before making payments
To issue receipts for air tickets purchased, please access the Issue Receipt page